Your L-Nutra Health Experience:
Diabetes Remission is Now Within Reach
Your membership is centered around a monthly 5-day regimen of the Fasting-Mimicking Diet. Our unique FMD formulation is specifically developed for people with Type 2 Diabetes.  

As part of your L-Nutra Health for Diabetes membership, you will work closely with a personal L-Nutra Health Registered Dietitian Coach who will tailor the program to your specific needs on your journey towards remission.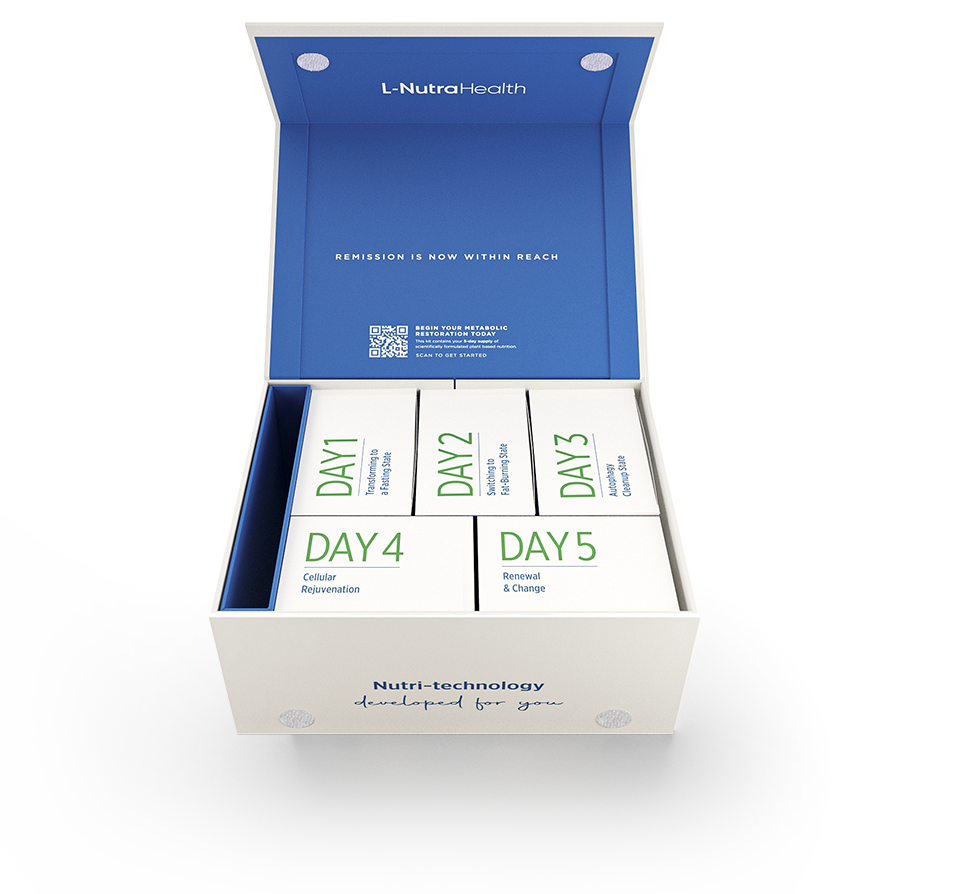 Your monthly membership includes:
5 days of curated Fasting-Mimicking nutrition. Each day your body thinks it is fasting, but you are still eating meals and snacks throughout the day.


One on one sessions with the L-Nutra Health Registered Dietitian.


Unlimited access to the mobile-friendly portal for daily motivation and tips.


The medically supervised program includes quarterly Doctor visits to manage medications and monitor labs.


L-NUTRA HEALTH FOR DIABETES
REMISSION IS NOW WITHIN REACH
A unique FMD formulation scientifically developed specifically for people with Type 2 Diabetes
Developed at the Longevity Institute at the University of Southern California
L-Nutra Health Registered Dietitian Coaches for constant caring support
Mobile-friendly patient portal and smart scale for daily motivation
HCP Visits include lab monitoring and medication management
L-NUTRA HEALTH IS
CLINICALLY TESTED
L-Nutra Health for Diabetes targets multiple organ systems to rejuvenate the cells


67% of patients reduce their reliance on medications while achieving A1C reduction of 1.4.


59% of patients experience significant reduction in insulin resistance


Patients also experience an average weight loss of 22 pounds while maintaining muscle mass


Results show an eightfold increase in diabetes regression rate, with some patients being able to achieve complete diabetes remission
Sulaj et al., Journal of Clinical Endocrinology & Metabolism, 2022 1Data on file. Click Here