L-Nutra Health for Diabetes is a powerful nutri-technology that unlocks the body's own rejuvenation system to reduce medications and bring diabetes remission within reach
L-Nutra Health was founded based on THE
DISCOVERIES MADE BY Professor Valter Longo
Named by Time Magazine to be one of the Top 50 most influential people in health care in 2018, Dr. Valter Longo is a Professor and the Director of the Longevity Institute at the University of Southern California. He's authored the best-seller The Longevity Diet, given Ted Talks on the subject, published roughly 150 scientific research papers, and launched his own non-profit foundation.

Dr. Valter Longo's pioneering research bridged important pathways now widely recognized to regulate aging and age-related chronic diseases.
L-NUTRA HEALTH FOR DIABETES
Research and Development
The time has come to make diabetes remission the new end goal. In fact, most professional societies now acknowledge diabetes remission as the new standard of care.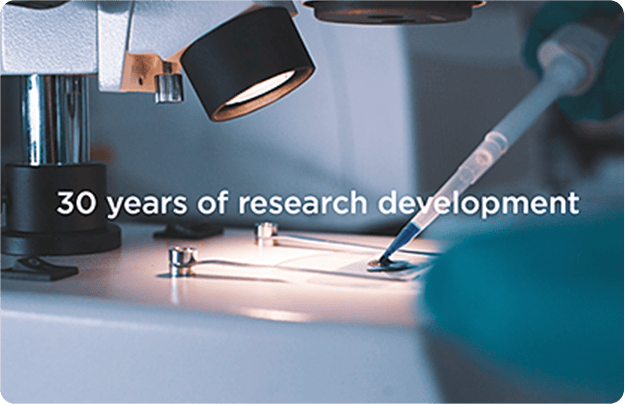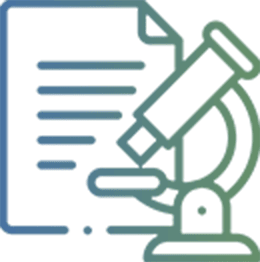 30 years of research development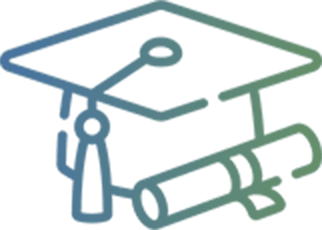 18 universities around the world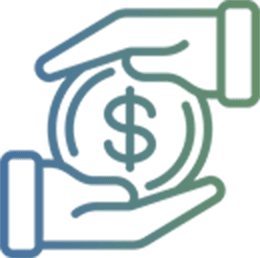 $48M in research grants including funding from the NIH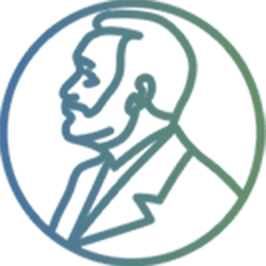 Validation by the 2016 Nobel Prize for the discovery of autophagy
LEADERSHIP TEAM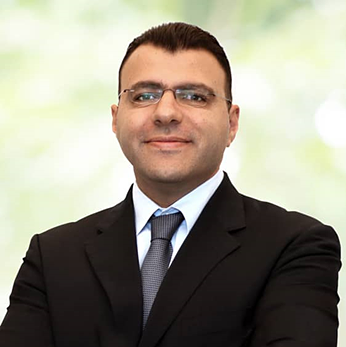 CEO & CHAIRMAN
Joseph Antoun, MD, PhD, MPP
Joseph Antoun, MD, PhD passion is to enhance human longevity by nurturing a true healthcare system alongside the current sick care system.
Dr. Antoun is the CEO and Chairman of the Board of L-Nutra, a unique Nutri-tech company leading the Food as Medicine movement by applying cutting edge Science to Nutrition research first to uncover what humans should eat to live healthier longer and second to help patients achieve better health outcomes. Dr. Antoun served as the Chairman of the Board at the Global Health span Policy Institute (GHPI) and as a member of Forbes Business Development Council.
Before taking on these roles, Dr. Antoun was the CEO of Health Systems Reform, a boutique consultancy aimed at elevating public health through reforming health systems, strengthening healthcare management and improving healthcare delivery; the Co-Director of the Center for Health Policy at the University of Chicago; an adjunct Professor of Health Policy at the Buck Institute for Research on Aging; and a fellow at the Department of Social Policy at the London School of Economics and Political Science. Dr. Antoun founded and served as the Co-Editor in Chief of the Journal of Health Systems and Reform.
Dr. Antoun has dedicated his professional experience to reforming health systems towards preventive care, to create a market for healthy aging by launching the first aging and longevity product called ProLon, and to bringing back fasting as a longevity practice to humanity. In 2016, Dr. Antoun launched the Fasting Market, which by 2018, became the #1 nutrition regimen in the US, and continues to grow in popularity. In 2018, the Fasting Mimicking Diet was granted a patent on 'promoting longevity and health span'.
Dr. Antoun completed his Health Policy studies at Harvard University, Public Health at Johns Hopkins University, Medicine and Biological Sciences at Saint Joseph University, and his PhD studies in Mediterranean & Middle Eastern Studies at King's College. He is married to the loveliest Carine, has three amazing boys and stays healthy by practicing time restricted eating, periodic fasting and walking daily while on his phone.
CONTINUE READING »
CHIEF MEDICAL OFFICER
William Hsu, MD
William Hsu is a visionary innovator working at the intersection of medicine, technology, and business. During his 20-year tenure as an endocrinologist at Harvard's Joslin Diabetes Center, world-renowned research, clinical care, and education center, Dr. Hsu's research focused on the pathophysiology of diabetes and the application of health technology in chronic conditions. As Vice President at Joslin, he led International Programs, providing advisory services to hospital systems and health ministries in the design of diabetes centers and programs around the globe. Driven to disrupt and improve the chronic care model and challenge the limitations of conventional medicine, Dr. Hsu joined L-Nutra as Chief Medical Officer in 2019, being attracted by the company's innovative Nutritechnology and the strength of the science supporting its mission.
At L-Nutra, Dr. Hsu oversees the Medical, Scientific Affairs, and Regulatory Compliance Departments, leading clinical trials and research development efforts in metabolic health, diabetes, cancer, autoimmune, and neurodegenerative diseases. Also responsible for global education, Dr. Hsu advances the effective communication of scientific outcomes, which drives the adoption of Fasting-Mimicking Technology as a tool to enhance human health span.
Dr. Hsu has served on multiple national-level professional committees, including the American Diabetes Association, where he helped set national Standards of Medical Care in Diabetes. He received his medical degree from Mount Sinai School of Medicine. He completed his internal medicine residency at Yale School of Medicine and his Endocrinology and Metabolism fellowship at Harvard Medical School, where he was also an Assistant Professor of Medicine.
CONTINUE READING »
Chief Revenue Officer
Michael Wolfe
Michael Wolfe is the Chief Revenue Officer responsible for connecting revenue-related functions on the consumer goods of L-Nutra, (ProLon, Fast Bar). From marketing, sales, customer success, pricing, and revenue operations, Mr. Wolfe focuses on the data-driven growth, alignment, and future of L-Nutra consumer goods. Before being CRO, Mr. Wolfe worked alongside L-Nutra starting in 2018 as an online brand awareness strategist. A longevity-driven biohacker, Mr. Wolfe's passion for health and well-being carries his desire to make L-Nutra a household name.
Prior to L-Nutra, Mr. Wolfe owned a performance-driven digital marketing agency whose business met at the crossroads of digital media, creativity, and commerce. Mr. Wolfe's focus on data-driven accelerated growth drove results for many partner businesses nationwide. A personal passion for the health and wellness industry, Mr. Wolfe has worked with many outstanding companies, including A4M, Medterra, Sunwarrior, Folium Biosciences, Life Extension, Peptide Sciences, and The UPS Store.
Mr. Wolfe is a seasoned entrepreneur and digital leader that brings strong roots and structure for business in the ever-changing digital realm. Mr. Wolfe is passionate about transparency and building successful teams and finds immense gratitude in making a difference in the development of people and seeing their visions come to life. Partnering with L-Nutra gives Mr. Wolfe the most excellent satisfaction in being able to touch and improve lives worldwide through better health and nutrition.
CONTINUE READING »
Chief Financial Officer
Susanna Musotto Caparro, PhD
Susanna Musotto Caparro came on board with L-Nutra Inc in 2012 first as the Project Coordinator, but soon after as the Chief Financial Officer (CFO).
After completing her Bachelor's Degree in Astronomy at the University of Padova, Italy. Susanna moved to the USA to work on her PhD at the University of California (UCLA), which she completed in 2004. She also worked as a Post Doctorate Researcher at UCLA.
Thanks to Ms. Musotto's work experience in accounting and tax preparation for several years, she was easily able to take on the finance and accounting services at L-Nutra, ensuring all reports are US GAAP compliant. These include invoicing, monthly, quarterly and annual reporting for management and government institutes. In addition, she is currently helping to structure the Human Resource area.
Dr. Musotto is proud to be given the opportunity to ensure the safety of the financial aspects and help with the success of L-Nutra.
CONTINUE READING »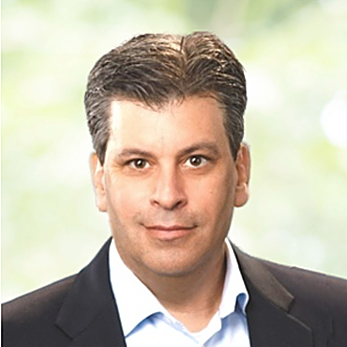 Chief Corporate Development & Strategy Officer
Michael Lawsky
Michael Lawsky serves as President of L-Nutra Corporate and as Chief Corporate Development & Strategy Officer. L-Nutra, is a unique Nutri-tech company leading the Longevity Nutrition & Food as Medicine movement by applying cutting edge Science to Nutrition research first to uncover what humans should eat to live healthier longer and second to help patients achieve better health outcomes.
Michael brings deep experience in the US, Europe and Asia across business strategy, distribution, product innovation, finance, and organizational leadership.
Before joining L-Nutra Michael was the Co-Founder & Managing Member of GLI Hospitality a closely held investment firm. Michael also invested in and was an Advisor to several startups and large corporations in HealthTech, FinTech and Financial Services. Michael also advises and supports the nonprofit sector focusing on Healthcare & Children's' Services.
Prior to taking on these roles Michael was a Managing Director at UBS, Barclays and Lehman Brothers Investment Banks in senior leadership positions across a number of global business verticals.
Michael completed his Masters at Cornell's Brooks School of Public Policy and received his BA at Cornell's College of Arts & Science.
CONTINUE READING »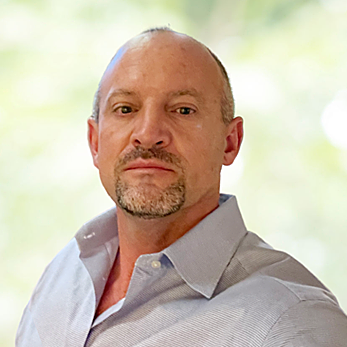 Chief Operations Officer
David Neeley
David Neeley is the Chief Operations Officer responsible for building the operational backbone of the L-Nutra operations through technology, distribution, and supply chain systems. Prior to L-Nutra, Mr. Neeley worked for several other privately owned nutritional supplement companies and has managed and built worldwide operations.
Mr. Neeley is a senior leader with a strong background in successfully building and re-shaping companies and laying a foundation for growth in global markets. He enjoys creating and implementing processes and procedures that improve productivity, grow sales, decrease costs, and increase profitability. Mr. Neeley is a change agent with exceptional communication and leadership skills. He is skilled at finding creative solutions to problems and converting strategy into tactical action plans.
Mr. Neeley is passionate about health and well-being. His career and energy are focused on improving and supporting human existence and improving the efficiency around which we work and live. Being a part of L-Nutra uniquely links him to this opportunity to improve, grow and enlighten.
CONTINUE READING »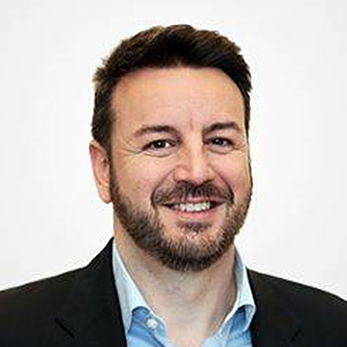 VP Product Development
Fabrizio Schirano, MA
Mr. Schirano holds a post-graduate Master's in Marketing Communication and in International Cultural Management, awarded respectively by the Instituto Superiore di Comunicazione in Milan, and by a joint program of the University Of Genoa with the Italian Ministry for Foreign Affairs. Mr. Schirano graduated Magna Cum Laude from the University of Pisa, Modern Literature and Visual Communications Media, class of 2001.
Prior to joining L- Nutra, he was actively involved in the international promotion of the Italian Life Science industry, with a focus on biotechnologies and nanotechnologies. During his time at the Italian Trade Commission in Los Angeles (Trade Promotion Section of the Italian Consulate), he covered the position of Marketing Promotion Officer. In this position, Mr. Schirano specialized in addressing issues and strategies related to the internationalization process of foreign small and medium business enterprises interested in entering the US market. He developed strong contacts both in the US and in Italy, with leading academic institutions, research centers and technology parks, industry associations (member of BIO – the Biotechnology Industry Association), the Federal regulatory agencies, State Economic Development Agencies, local government representatives, and executives in the biotech and nanotech industries.
Prior to working in the US, Mr. Schirano was a fundraiser for CESVI (Italy), an international cooperation and development organization. As the person responsible for cause related marketing, he co-designed and carried out campaigns to raise funds through high profile and award winning (European Social Award) corporate sponsorships (i.e. Vodafone, Kraft, Microsoft, and Sanofi Pharmaceuticals). In 2003, as CESVI's Chief Project Coordinator and Field Officer, he managed a budget of over $1 million U.S. to implement the rehabilitation of key hospitals and schools in Southern Iraq.
CONTINUE READING »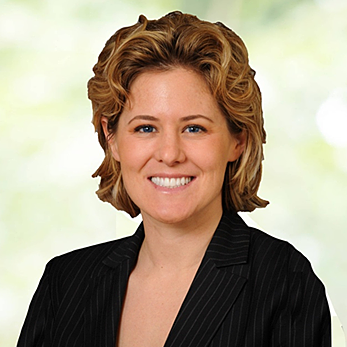 CEO, Nutrition For Longevity
Jennifer Maynard
Jennifer Maynard spent over twenty years in the field of Biotechnology and Pharmaceuticals, where she focused mainly in Oncology, Ophthalmology, and Hematology, working to try to make a change for the better in human health. She left her career as a Pharma Executive to pursue her passion for "Food as Medicine," as she believes that only by addressing what we put on our plates can we begin to truly combat chronic illness.
In this pursuit, she founded Greater Greens, a regenerative farming operation that combines modern Ag technology, like vertical aquaponics, with regenerative farming practices to harvest the greatest benefits of nature, while still preserving and regenerating it. She focuses on the connectivity of soil health, plant health, and human health.
Once the farm was fully operational, she co-Founded Nutrition for Longevity with L-Nutra to provide clean, healthy, farm-fresh produce, precisely tailored meal kits, and lifestyle programs that follow the Longevity Diet and bring Food as Medicine to life.
Recently Jennifer founded United4Longevity, a non-profit focusing on Food as Medicine and in collaboration with Nutrition for Longevity, provides nutritional solutions to address chronic illnesses to the most underserved communities across the US.
CONTINUE READING »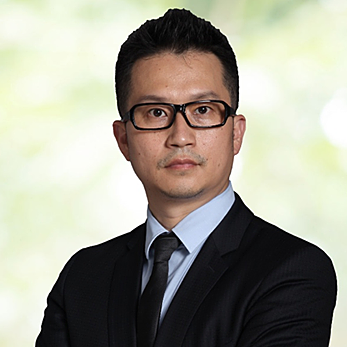 General Manager, Asia Pacific Region
Samuel Huang
Samuel Huang leads the L-Nutra APAC region including. China, Japan, Australia, and ASEAN countries. He oversees APAC business development and business operation.
Samuel is a passionate, entrepreneurial business leader and brand builder with more than 20 years record of achievement and demonstrated successful turnaround business in SK-II P&G, new business creation with Yili Group, driving billion-dollar business growth in Pernod Ricard, and consistently delivered business commitment/results. Before joining L-Nutra, Samuel served as CEO/GM for GNC China, where he was instrumental in growing revenue by more than 30 percent.
Samuel Huang holds a doctorate degree in business administration from Grenoble Ecole de Management (France) an MBA from National Chengchi University and a bachelor's degree in Chemistry from National Taiwan University.
CONTINUE READING »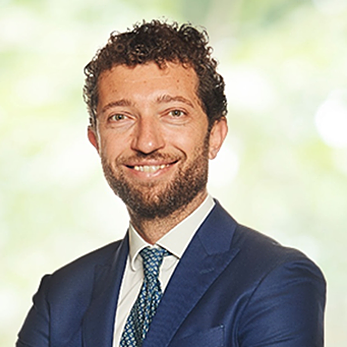 Introducing the new President of L-Nutra Europe
Andrea Ghirardi
Andrea Ghirardi is the NEW President of L-Nutra Europe and CEO of LNI a spin-off of L-Nutra INC a unique Nutri-tech company leading the Food as Medicine movement by applying cutting edge Science to Nutrition research first to uncover what humans should eat to live healthier longer and second to help patients achieve better health outcomes.
Active as startupper, mainly as shareholder & mentor for different young realities in healthcare and sustainability (as Bike-room.com, CareerMeetings) he is currently Board Member of IMO S.p.a. and Contributor @University of Milan, Pharmaceutical science department.
Dr. Ghirardi had over 15 years of experience in Healthcare & Biotech around Europe and United States, is passionate about innovation & technology, and focuses on sustainability & healthspan.
Before taking on these roles, he was the Managing Director of IMO Spa a Biopharma - Biotech company focused on the development, production, and distribution of innovative healthcare products and therapeutic solutions; the General Manager of Amoena, the world's leading company in breast care and the Head of Sales of GUNA, a company in innovative integrative medicine through scientific research programs.
Andrea Ghirardi completed his studies (Economics & Political science) at the University Sacro Cuore of Milan and he achieved an MBA at the University of Turin, Italy.
CONTINUE READING »
L-nutra health team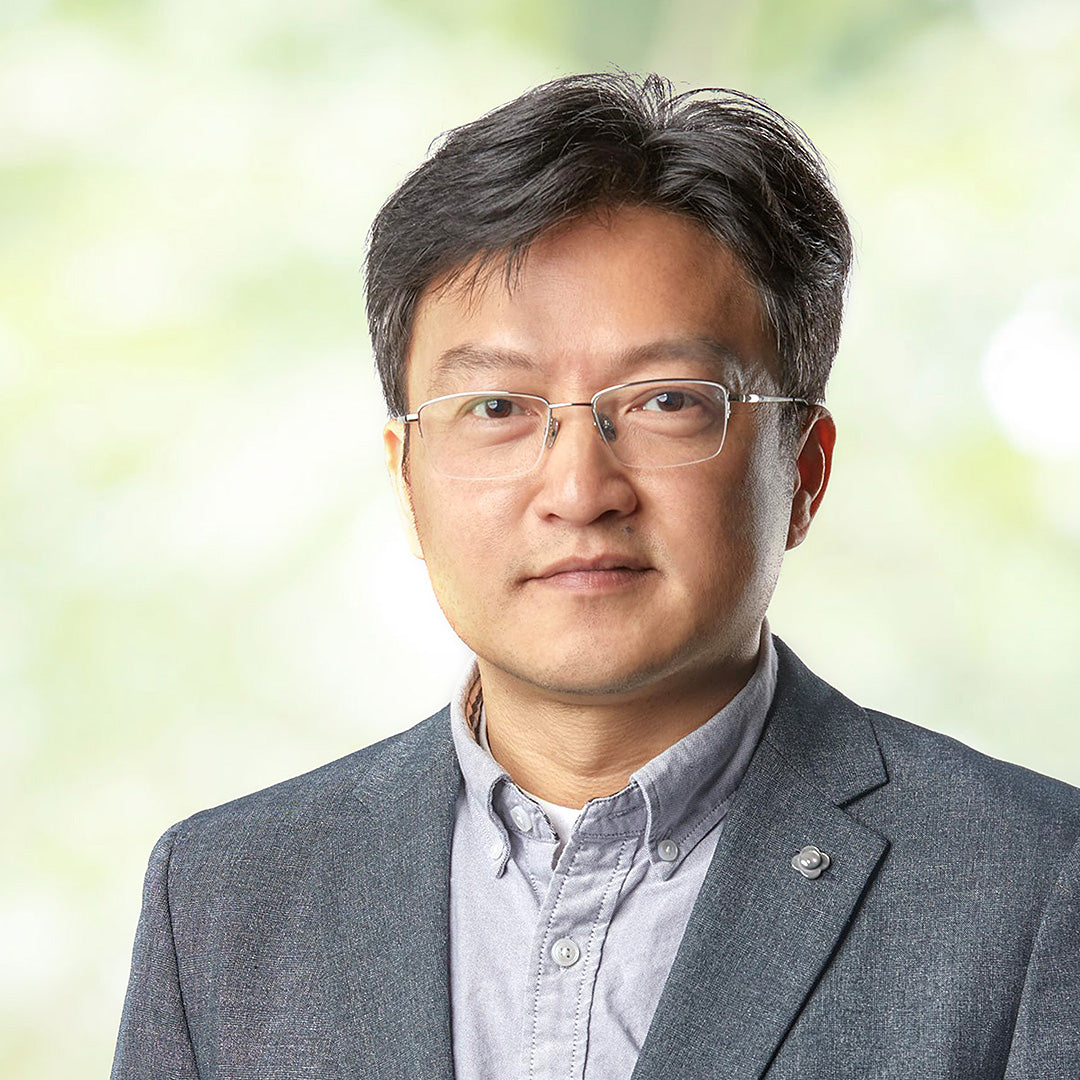 Scientific Director
Min Wei
Dr. Wei provides scientific and technical guidance and oversight in clinical research and development.  Prior to joining L-Nutra, Dr. Wei was an associate research professor at the University of Southern California with over 20 years of experience in basic and transitional research. His research centered around the genetic regulation of aging and characterization of mechanisms that underlie nutrient sensing and cellular protection in the body. He is passionate about translating cutting edge biogerontological research into clinical applications that can combat age-related diseases. Dr. Wei holds a doctorate degree in Molecular Biology from the University of Southern California, as well as a master's degree in Genetics and a bachelor's degree in Microbiology from Fudan University in China.
CONTINUE READING »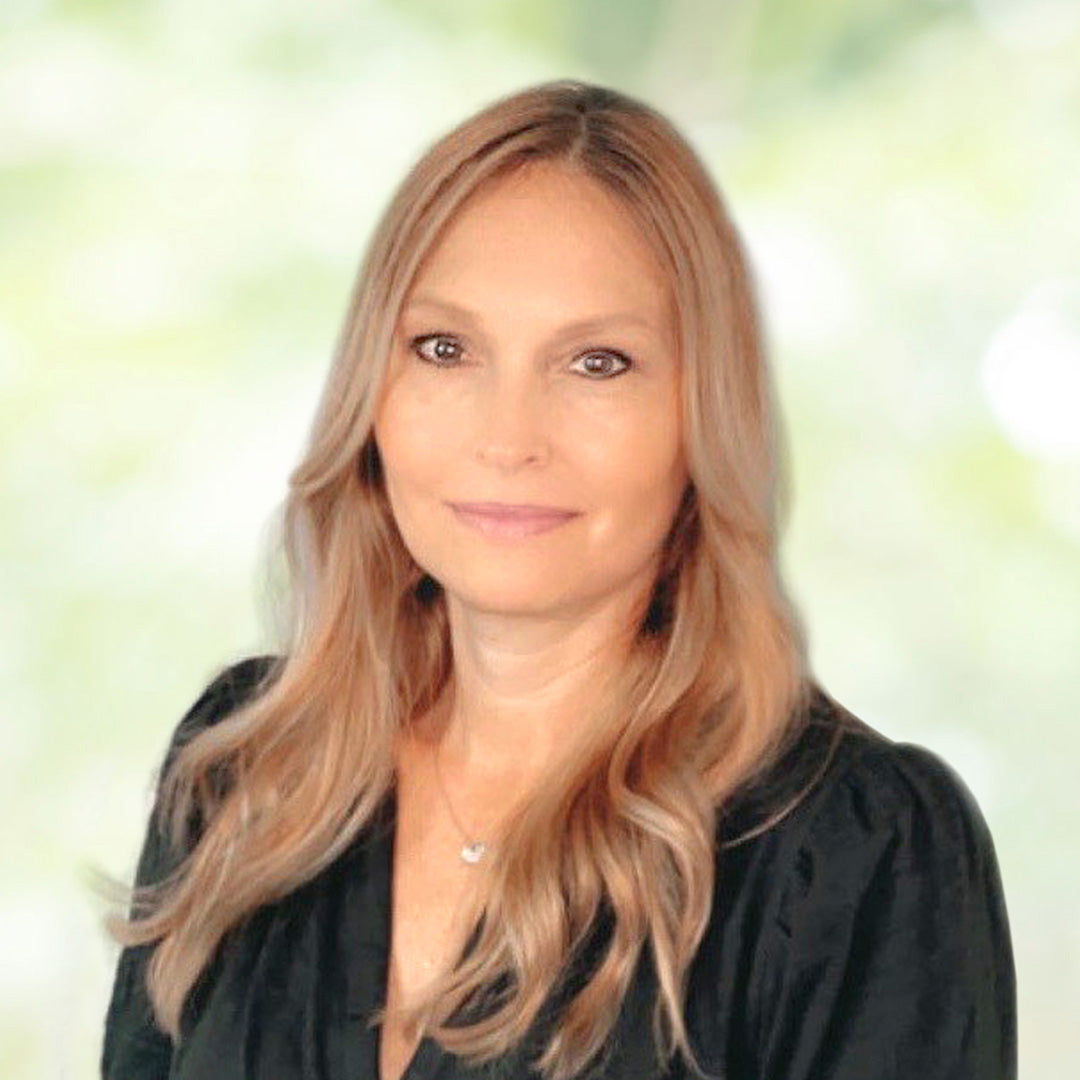 Associate Director Operations
Tammi Hall
Tammi is responsible for managing the operations related to the member experience for L-Nutra Health for Diabetes. Tammi comes to L-Nutra with a diverse background. Early in her career she worked at several startups and held a variety of positions in Client Services, Customer Relationship Management and Survey Research.  After taking time away from the corporate world to raise a family, she pursued a master's in human nutrition and became a board-certified health and wellness coach.  Prior to joining L-Nutra she worked at Livongo/Teladoc as a coach for diabetes prevention, weight loss and hypertension.  Working at L-Nutra has given Tammi the opportunity to continue to fulfill her passion for health and wellness and to help people reverse or prevent chronic diseases and live longer and healthier lives. Outside of work, Tammi enjoys spending time with her family, friends and two dogs.   She is an avid pickleball player, enjoys long walks on the beach, and cooking healthy nutritious meals. 
CONTINUE READING »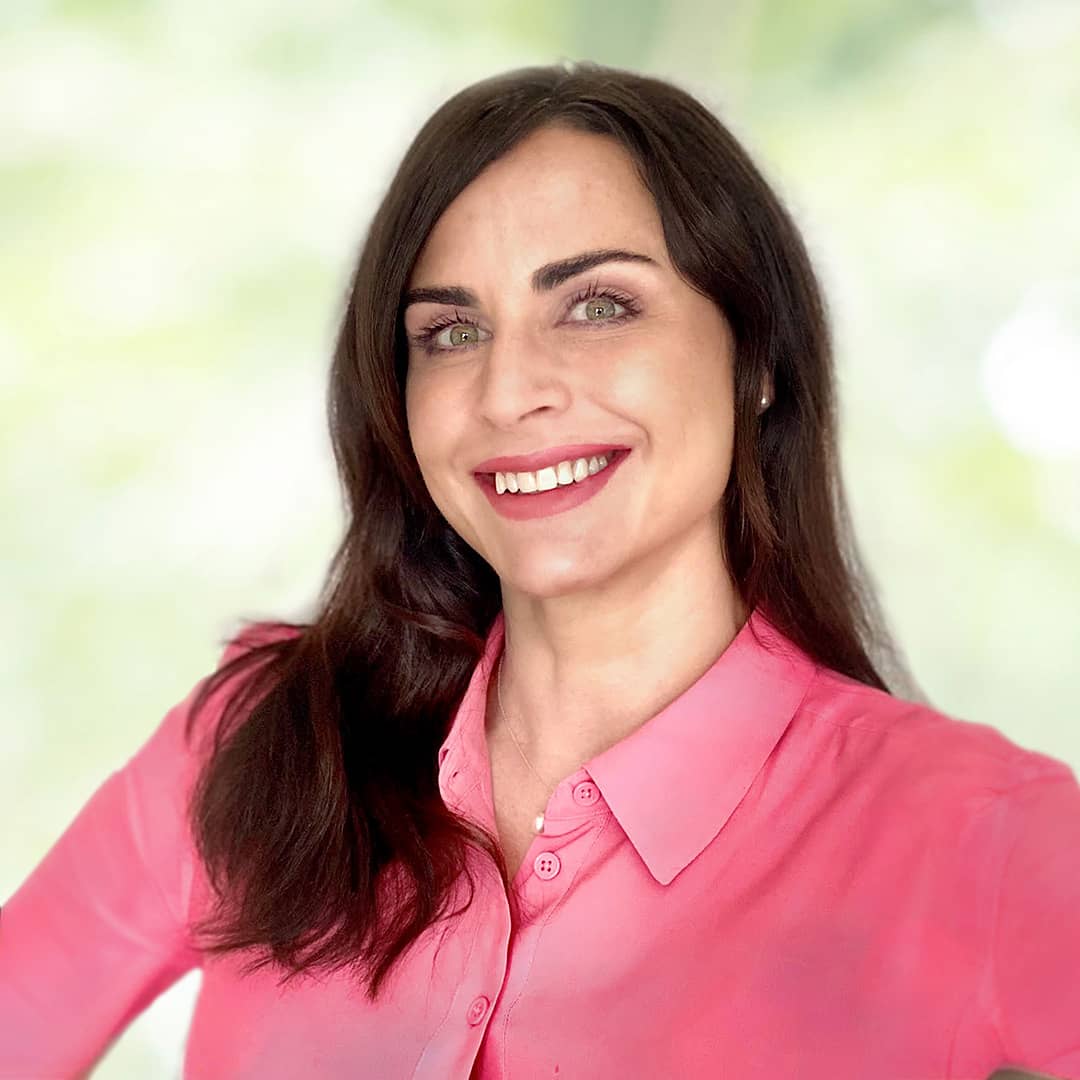 Lead Dietitian
Andrea McGrew
Andrea McGrew, a seasoned healthcare professional with 14 years of industry experience, currently serves as the Lead Dietitian at L-Nutra Health for Diabetes. She's not just a healthcare provider; she's a healthcare innovator, especially in the realm of diabetes management. Her deep-rooted expertise in the field has positioned her as a linchpin in diabetes education, with specializations in fasting mimicking diets, plant-based nutrition, and longevity diets. Leveraging her extensive knowledge in nutritional science, Andrea offers straightforward, evidence-based advice, empowering her patients to manage diabetes more effectively.
Prior to joining L-Nutra Health, Andrea accumulated invaluable experience as a Diabetes Educator and Director of Nutrition at Morrison Healthcare. These roles honed her skills in areas like policy development, motivational interviewing, and program implementation—skills that she now employs to revolutionize diabetes care at L-Nutra Health. Her initiatives are making a significant impact, setting new benchmarks in nutrition-based diabetes management and patient care.
A proud alumna of Oklahoma State University, Andrea holds a B.S. in Dietetics. Her academic credentials are further complemented by multiple certifications, including her status as an ISSA Certified Personal Trainer. While her resume is impressive, Andrea finds the most gratification in her role as an educator and advocate. She's committed to helping individuals understand the transformative power of food as a form of medicine. For Andrea, it's not just about offering dietary advice; it's about guiding people down a path toward a healthier, more fulfilling life. In her eyes, the journey has only just begun.
CONTINUE READING »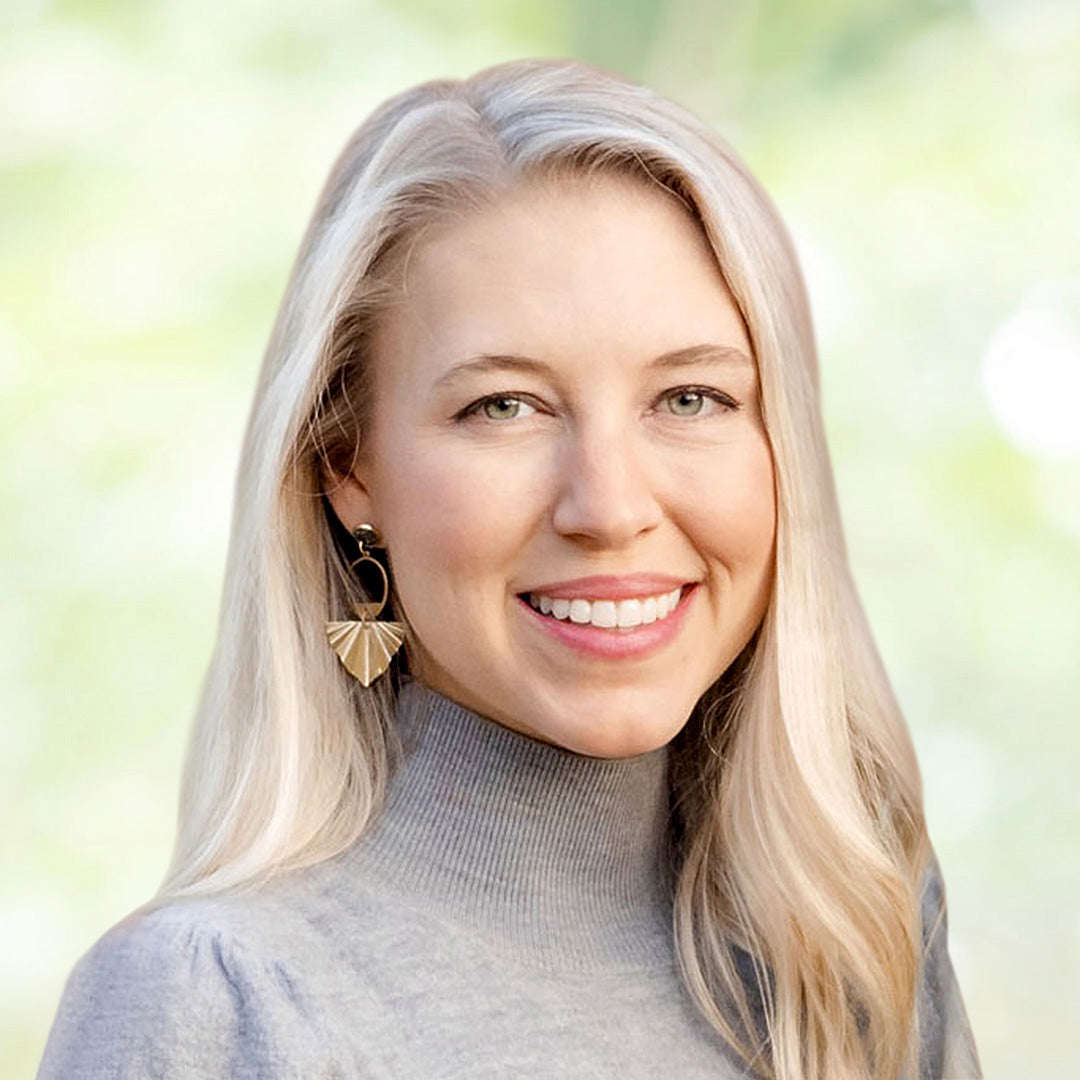 Clinical Dietician
Ashley Bizzell
Ashley has over 15 years of experience as a Registered Dietitian. She received her Bachelor of Science in Food Science and Human Nutrition from Clemson University and completed her dietetic internship at Winthrop University.  Ashley has worked in the acute hospital setting as well as outpatient settings in the Charlotte area. Her areas of expertise include nutrition counseling for weight management, diabetes, cardiovascular disease, critical care, and renal disease. After 10 years in the hospital setting, Ashley left to return to her passion for preventing chronic diseases with an emphasis on lifestyle modification and has worked in telehealth ever since.  She enjoys helping clients feel empowered to make healthier food choices to sustain nutrition goals long term. Since joining L-Nutra Health, Ashley has seen first-hand how the application of nutri-technology coupled with lifestyle changes and accountability has positively impacted her member's overall health. In her free time, Ashley enjoys trying new recipes, traveling, and spending time with her husband and children. 
CONTINUE READING »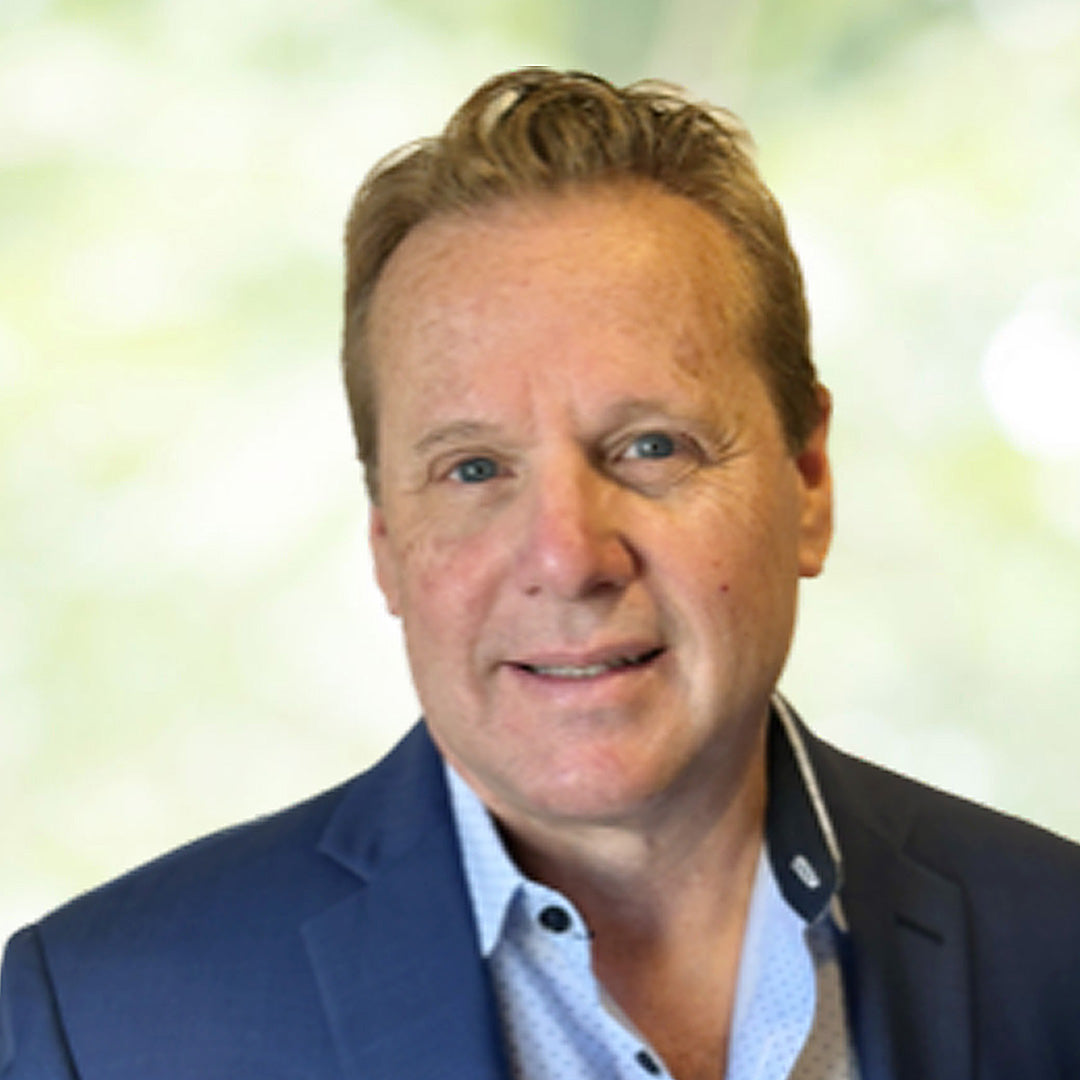 Director of Key Accounts
David Rogers
David is a medical sales executive with over 20 years of diabetes technology sales and marketing.  Having launched several different technologies in North America including continuous glucose monitoring (Dexcom), automated insulin delivery devices (Insulet) and test strips (TheraSense), David brings a wealth of experience working with health care providers in the diabetes clinical corridor.  In his past role as Director of Business Development at Joslin Diabetes Center, selling the Joslin franchise, he has experience working with C-Suite professionals in medical centers, health plans and hospitals across the country.  Throughout his career he has witnessed the healthcare crisis of type 2 diabetes firsthand and is committed to providing the L-Nutra Health for Diabetes Remission Program as a viable option for those living with the disease.  With connections in Nepal, India and other parts of the World, David is mission-driven to provide care and comfort to underserved populations.  He has degrees in Biology and in Medical Laboratory Science and lives in Portsmouth, New Hampshire.  David enjoys hiking with his wife of 30+ years, traveling the world, theater, golf and spending time with his 3 sons and grandson.
CONTINUE READING »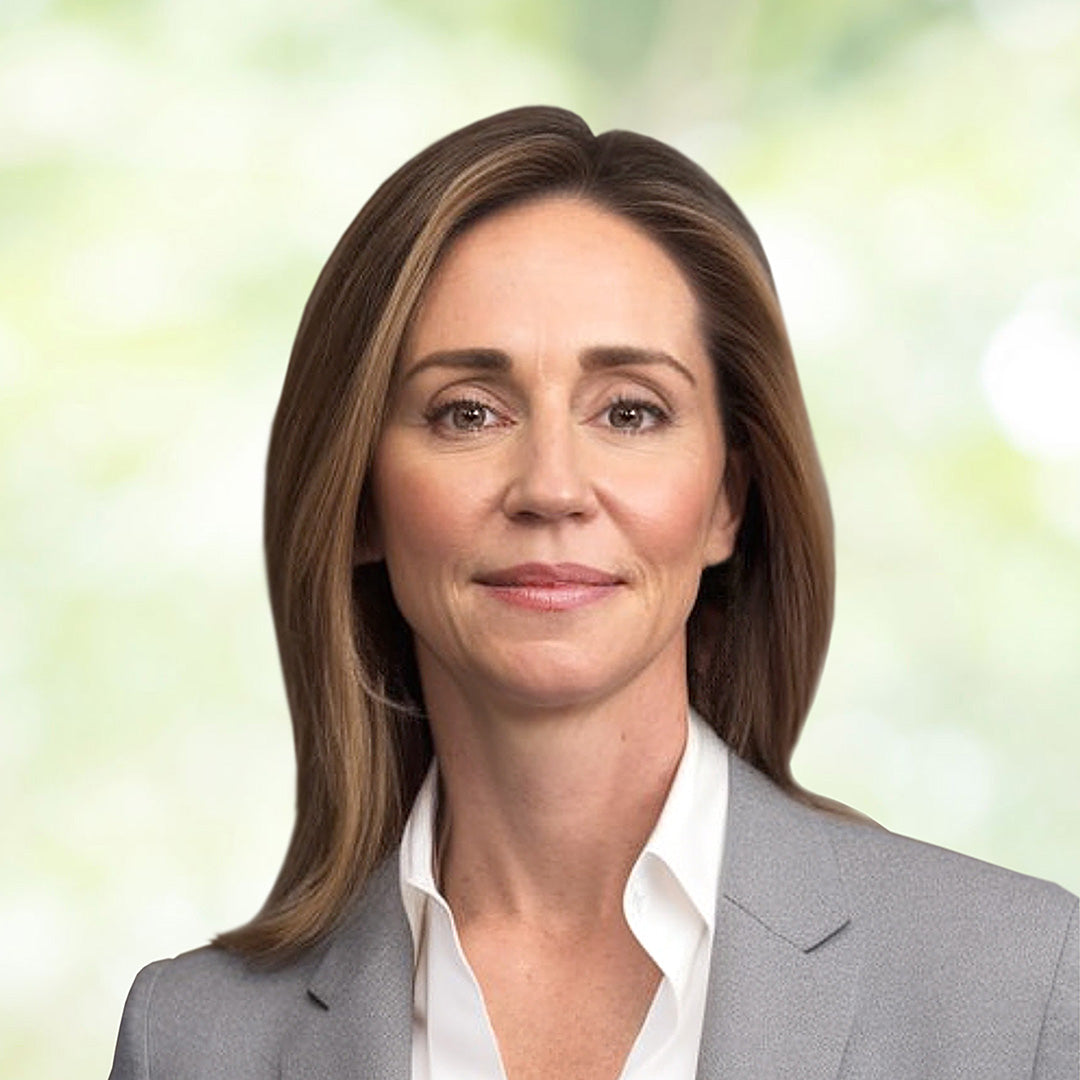 Account Executive
Kelly Everly-Headrick
Kelly has a degree in Chemistry from Florida State University and believes strongly in using science as a platform to advocate and educate patients to take control of their own 'health'care journey.  Kelly spent 15 years in the field of Pharmaceuticals where she focused on Specialty Delivery systems, Cardiology, Women's Health and Mental Health.  Her pursuit has always been improving the lives of patients.  It was a friend, though, that introduced her to a health and wellness company whose natural products changed her health and beliefs, realizing the true path to wellness is through food and the body's innate ability to heal itself. It is because of her own journey that she is passionate about using what nature has given us to proactively improve the health and lives of patients.  Her motivation comes when her work impacts the lives of people in a way that is meaningful to them.  With L-Nutra Health she can now focus her career and energy on bringing hope to the lives of patients living with type 2 diabetes.
CONTINUE READING »
Diabetes remission & regression is the new goal.

L-Nutra Health for Diabetes is a proud member of the ACLM Corporate Roundtable.




The below statements are endorsed by the following organizations.


Hear what independent experts are saying about the inspiring outcomes of Fasting Mimicking Diet of L-Nutra Health for Diabetes that help redefine diabetes treatment goal towards remission.
"Remission should be defined as a return of HbA1c to < 6.5% (<48 mmol/mol) that occurs spontaneously or following an intervention and that persists for at least 3 months in the absence of usual glucose-lowering pharmacotherapy."
CONTINUE READING »
"Other strategies that have been successful for reducing energy intake include very-low-calorie diets, fasting-mimicking diets, and intermittent fasting"
CONTINUE READING »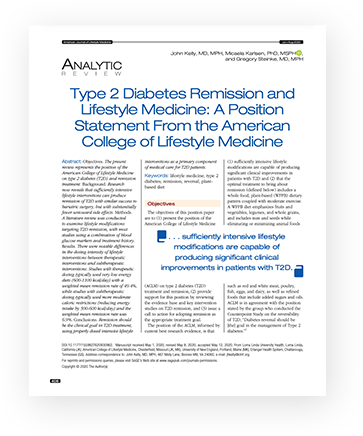 "A growing number of clinical experts are discussing the concept of remission as a treatment goal, inspired by the outcomes observed following weight loss, fasting/fasting mimicking diets, bariatric surgery, and more recently, intensive lifestyle modifications."
CONTINUE READING »